Wedding Favours & Bridal Shower Gifts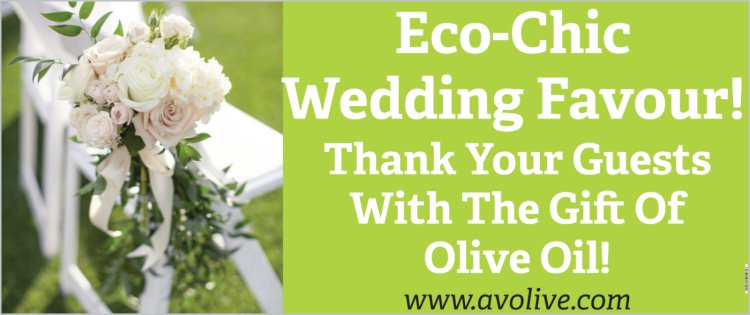 Congratulations To Our Bride & Groom To-Be!!!
There's just something so elegant
  about a Mediterranean theme wedding…
Little olive oil favours decorated with silvery olive branches
and an artisan label which adds to it's simplicity and elegance!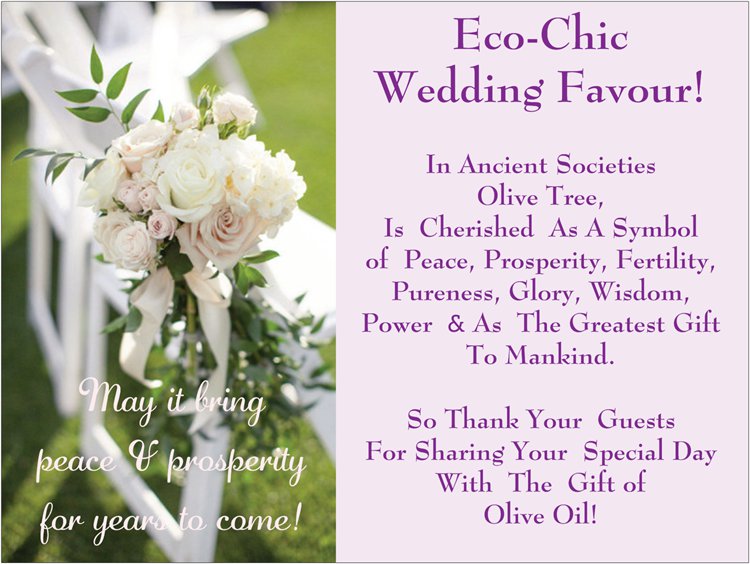 With a bottle of our premium quality infused or plain Extra Virgin Olive Oil,
gorgeously bottled and wrapped,
 your guests would love you even more!!!
We would provide you with 60, 100, 250 or 500 ml bottles of Extra Virgin Olive Oils for your wedding favours, filled with one of our Top Quality Award Winning Extra Virgin Olive Oils (Plain or infused)
with 
a unique designed label! 
Going to a Bridal Shower?
Ask us for our amazing Gift Baskets!!!
We can put together beautiful baskets for the Bride,
Bridesmaids, Maid-of-Honour, Mother-of-the-Bride, …
Contact us for more details: contacts@avolive.com or call us: (647)544-8111.